May 29, 2012
Mark H brought his1970 Chevelle 454 to Karl's East Coast Speed. Mark restored this car himself almost 20 years ago, he has owned this car since he was 15.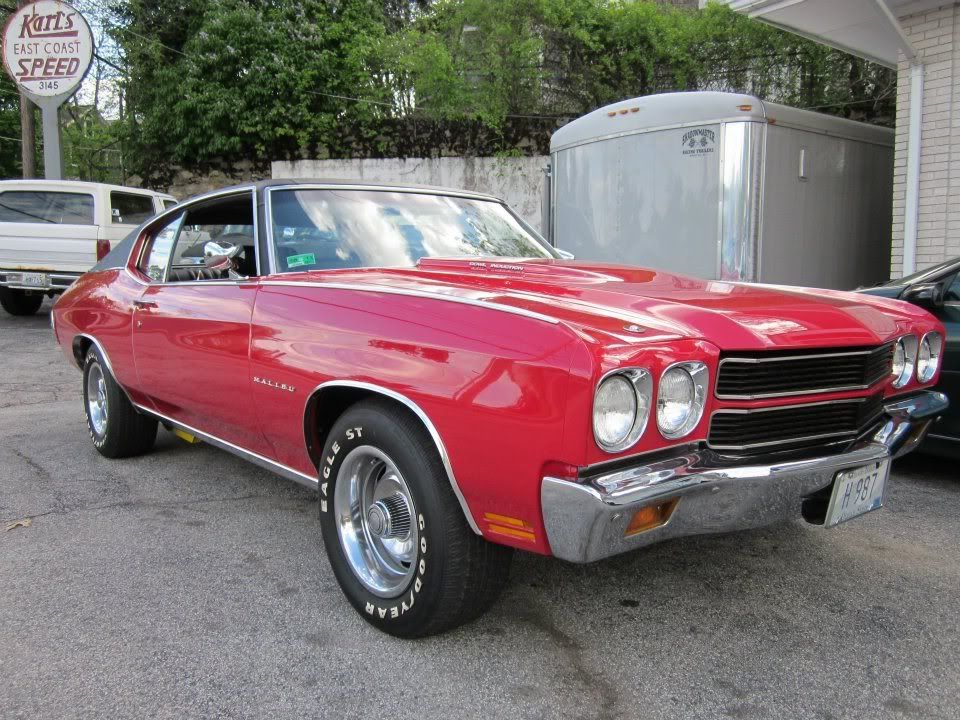 Mark first brought the car there last fall for some carb tuning and a few pulls on the dyno. They were able to tweak the carb and get it to run better, but the dyno numbers were less than stellar for the 454. Mark had the engine rebuilt many years ago, so the bottom end was strong. They went over many options and decided on a Heads/Cam/Intake swap.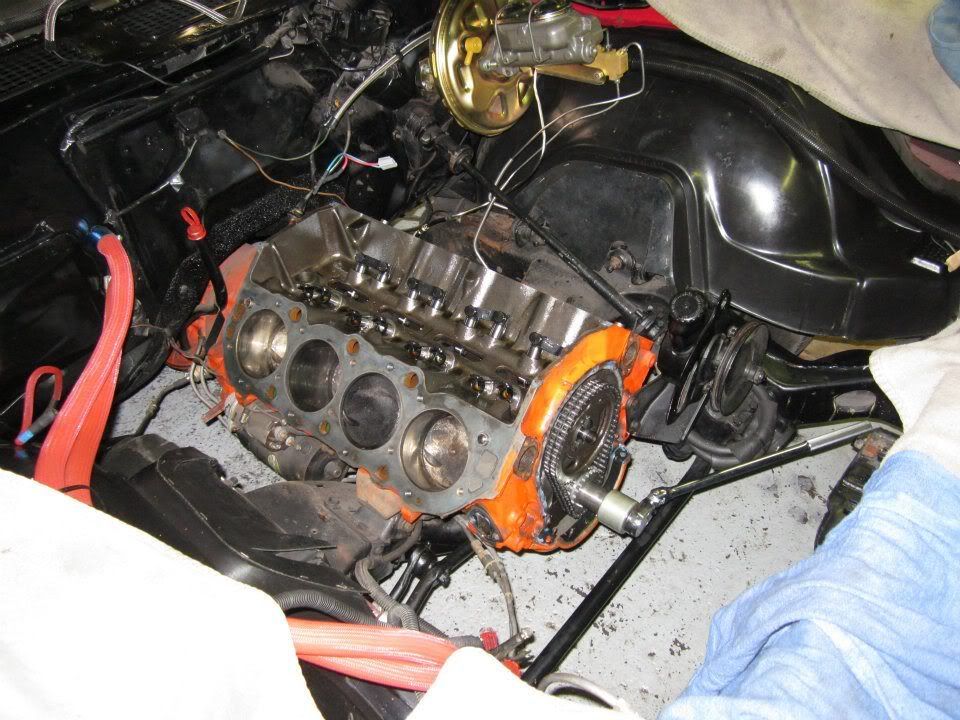 They chose Edelbrock heads and a custom Comp Cams hydraulic roller cam
Here is the engine almost assembled with the stainless roller rockers Edelbrock RPM Air Gap intake and the new MSD Atomic EFI system
Because this car sits more than it is driven Mark was always having carburetor issues. The new MSD Atomic EFI system seemed like just the right fix for this issue.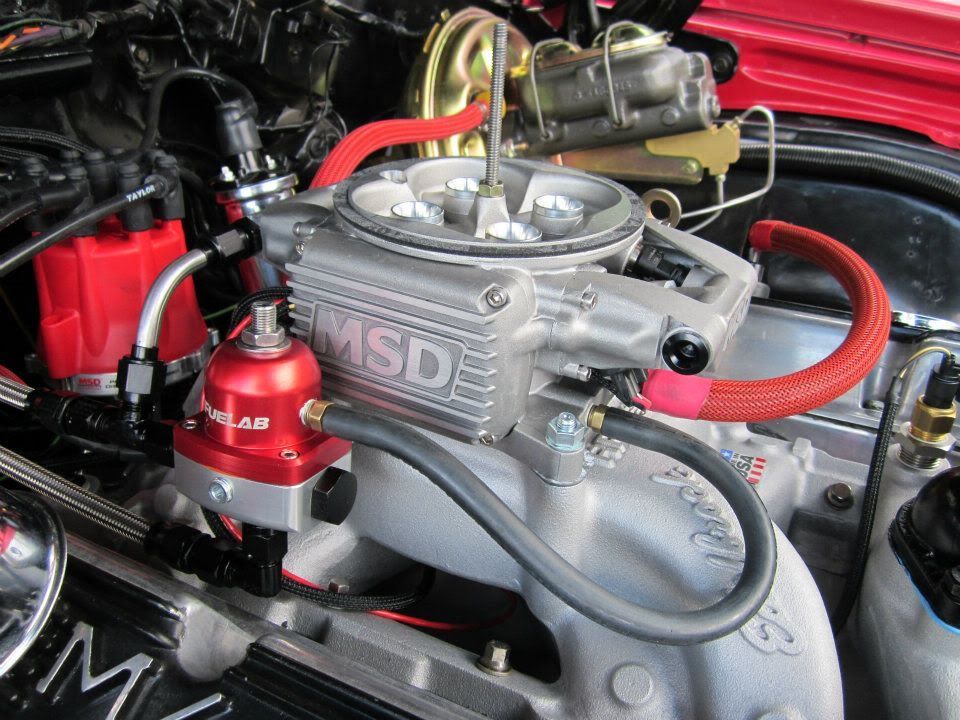 The MSD system was designed to be a direct replacement for a carb. The linkage was exactly the same and the throttle body dropped right into place. The "brain" mounted right to the firewall next to the new MSD Digital 6 box.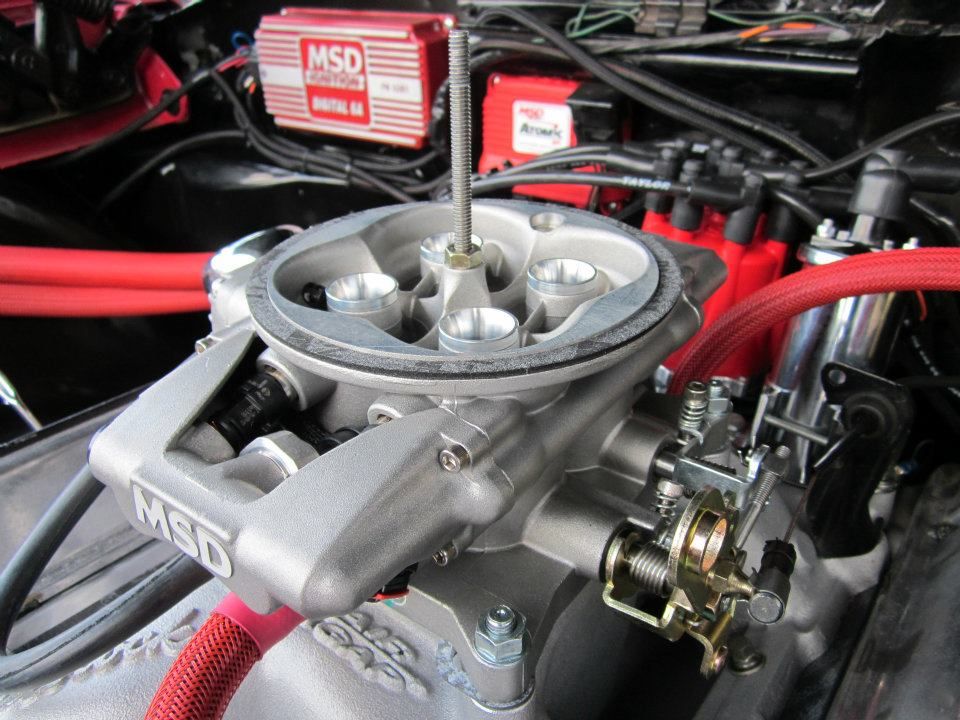 With the air cleaner on you can't even tell the carb has been replaced
The EFI system is controlled by a handheld unit. Before the initial start up you enter some basic info about the car and then the computer handles the rest. It is a self learning system and once it experiences all of the conditions you drive the car in a time or two it will dial itself right in.